Conical Mill
Conical Mill, also known as a conical screen mill, is a machine used to reduce the size of material uniformly. These machines are used in the food, pharmaceutical, and cosmetic industries. These machines work as a grinder for various substances.
Structure of Co Mill
As the name suggests, co mill machines have a cone-like structure attached to it which means co mill varies in diameter from where the product enters to where it exits. This cone is attached to a gearbox, containing a motor and a controller, with the help of a shaft. The length of this shaft is customizable and can be selected as per requirement. Blades and sieve used in the machine come in various sizes and can be changed within no time. Its compact size makes installation easy in limited space. The container in which the processed product is filled can easily be detached and is movable. In fact, the whole frame on which the machine is made, is mobile which means you can easily move the machine from one place to another, without the need of extra labor.
Conical Mill Working Principle
The cone mill operates on the principle of rubbing force by cone blades and rotating the substance within a selected cone screen to get the required size after reduction. First of all, the material is fed into the machine through the cone. It passes through a pipe that contains rotatory blades. These blades reduce the size of the particles and then the material is passed through a sieve which reduces the particle size even further. Both knife and sieve impact the size of the particle and can be changed based upon the required size.
Functions of Co-Miller Machines
Co-miller machines grind broken tablets back into powder forms and then that powder can be used again to form tablets. It helps in the reduction of the size of dry granulated particles before making tablets. It also helps in sizing wet granulated particles before drying. It de-lump dry detergent during production. This machine is also used for deagglomerating dried fruits like raisins.
Advantages and Benefits of Conical Screen Mill
Conical screen mill is a high productivity, easy to operate machine. It generates very low heat, dust and noise. Made up of stainless steel, the durability of the machine is remarkable. With easy to move feature and compact size, this machine can be used in limited space. No metal to metal contact makes it corrosion free. Locks and valves are present in different parts that ensure the safe working of the machine. Also, different parts can be dissembled and cleaned for the maintenance of hygiene.
Different types of Cone Mill
Different conical mills are used for different types of products. Here are some of them:
1. Tabletop Laboratory Cone Mill
This is the most basic version of a cone mill. Lab Cone Mill is used for granulating, mixing and size reduction. It is durable and easy to operate. It comes with a stand which makes it easily movable and can be placed on any surface.
2. Under Driven Cone Mill
This is an advanced version of the previous one and uses centrifugal force for milling. It also has more capacity and so its production is enhanced. An interchangeable cone makes it perfect for various products.
3. Comminuting Cone Mill
Comminuting Cone Mill is specially designed for the granulation of pharmaceutical products, whether be it dry or wet.
4. Multi Mill
Multi Mill machine is used for high speed granulating and size reduction. It is done by shredding or chopping. These machines come with wheels below the legs of the frame which makes the mobile.
5. Oscillating Granulator Mill
In this machine, successful milling of the machine is done by oscillating granulator.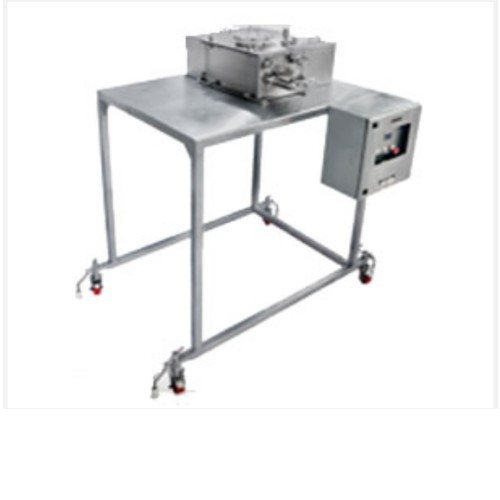 6. Sifter cum Multi Mill
It is a sifting cum milling machine. It is a revolutionary machine that redefines the traditional process of granulation. With negligible product loss, it offers the uniform size particle granulation.
Sterilization, Maintenance and Tool Exchange
Cleaning and maintaining the hygiene of these machines is very important as these are used for edible products. Parts of these machines can be easily detached and cleaned separately. Also, for proper maintenance of the machine, it is important to lubricate its parts from time to time. This will minimize the friction between the parts. The machine should operate under low temperatures. Whenever a tool or a part has been damaged, it is advisable to change it for the long-term benefit of the machine.
These machines, with advanced technology, are the future of the pharmaceutical industry. They make the process easy and efficient.